Get custom apparel at your event
ADI Apparel is your go-to for on-site custom apparel printing at events and tournaments. We take care of everything, from creating a complimentary main event logo to conducting sales and returning the highest fundraising amount in the industry – GUARANTEED!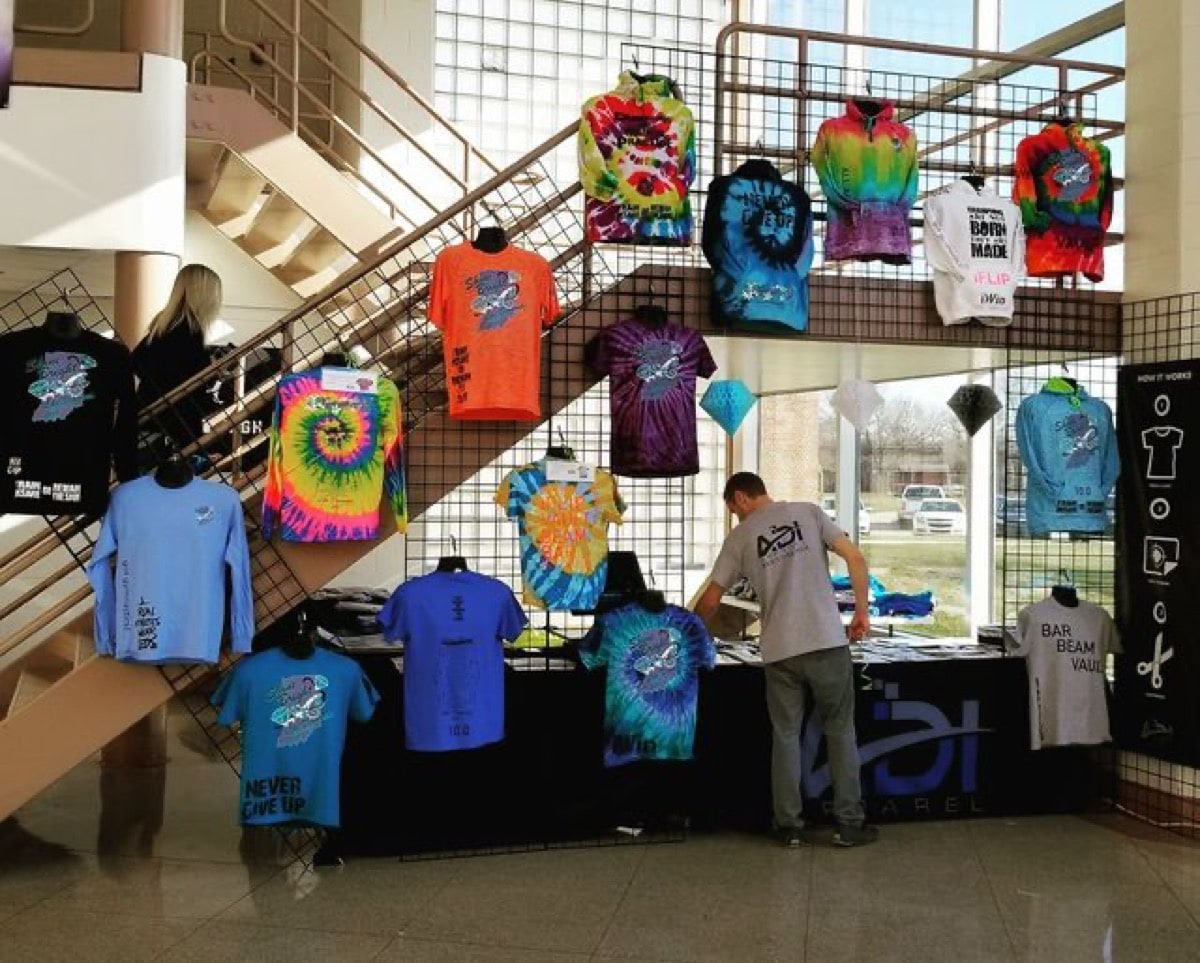 Raise Funds for Your Event or Tournament
We bring the industry's largest range of apparel to your event, including a variety of short and long-sleeve t-shirts, tank tops, hoodies, and performance wear in a range of colors and sizes.
Our most popular and on-trend designs are available on-site to help maximize your fundraising efforts.
Our team is the most skilled in the industry, allowing us to place any logo you want on your garment, creating a unique piece at every event.
The ADI Advantage
Convenience: We provide all the sales staff you need for your event, eliminating the need to find and pay volunteers.
No Leftover Apparel: We take away the guesswork and eliminate waste, so you never have to worry about ordering too much or too few.
Transfer Quality: Our transfers are guaranteed to last – if they crack or peel within a year, we will replace them for FREE.
Maximum Fundraising: We offer the highest profit margins in the industry, with the flexibility to donate sponsorship fees and even past profits at a guaranteed minimum.
Increased Prestige: Customers can create their own custom shirts on-site, making their apparel more meaningful and unique.
Award-Winning Artists: We work with the best in-house, freelance, and graphic design studios to provide you with a one-of-a-kind event logo, at no cost to you. You and your artist will collaborate to create a logo that perfectly suits your event.